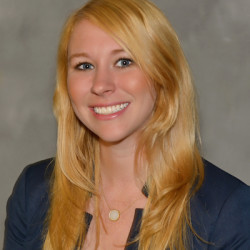 505 S. Flagler Drive, Suite 600
West Palm Beach, FL 33401
Tel: (561) 355-6992
Fax: (561) 655-5537
stimmann@mrachek-law.com
Shannon Timmann
Associates, Attorneys
Shannon Timmann is an associate attorney who joined the firm in 2015. Shannon is a Florida native and received her B.A. in both political science and history from the University of Florida in 2008. Shannon attended law school at Georgetown University, and while there she interned at the Lawyer's Committee for Civil Rights Under Law, the Department of Justice, and the Maryland Office of the Public Defender. Prior to joining the firm, Shannon worked as an appellate attorney at the Public Defender's Office for the 7th Circuit and as a law clerk for the Honorable Mark W. Klingensmith at the Fourth District Court of Appeals.
Published Works & Presentations
Gregory S. Weiss, Shannon Timmann and Michael Kranz, Beast of (Shifting) Burden: What Constitutes Undue Burden Sufficient to Shift ESI Production Costs Under Fla. R. Civ. P. 1.280?
Fla. B.J., Vol. 90, No. 1 January 2015, at 61.