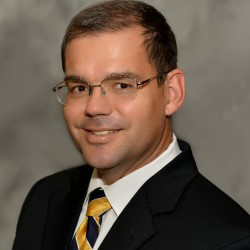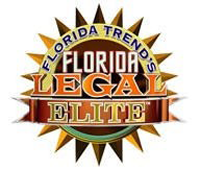 Scott W. Konopka
Shareholders, Attorneys
Scott Konopka is the Managing Shareholder of the Firm's Stuart Office, where he practices in the areas of intellectual property and complex business litigation, with an emphasis on business litigation; real estate litigation, including representing owners, developers and local governments in land use and zoning issues, as well as breach of contract, fraud, nondisclosure and lien foreclosure proceedings; contract disputes; corporate, partnership and member disputes; construction litigation; accounting fraud; insurance disputes and restoration claims; and fiduciary, trust and estate litigation.
Scott is a Martindale Hubble AV-rated attorney, and has been recognized as a Legal Elite by Florida Trend and in the field of Business Litigation by Florida SuperLawyers® magazine in 2013. Scott was recently reappointed to the Judicial Nominating Commission of of the Nineteenth Judicial Circuit by Governor Scott. He is a past president of the Martin County Bar Association and former President and current Board Member of the Justice Major B. Harding American Inns of Court.
In addition to his local practice, Scott frequently travels throughout the state of Florida representing the Firm's clients, including nationally known private and public companies, local businesses and entrepreneurs, and local governments. Scott started his legal career at Gunster, Yoakley & Stewart before leaving to found ​Mrachek, Fitzgerald, Rose, Konopka, Thomas & Weiss's Stuart office in 2000. In 2002, Scott became a shareholder with the Firm, and was elevated to the role of Managing Shareholder of the Stuart Office in 2013.
Scott's passion for the courtroom is rooted in his love of competition and problem solving. "I believe every client is entitled to their day in court, and to an advocate who is trial tested, exceedingly skilled, and efficiently zealous."
Federal Court Admissions
U.S. Court of Appeals for the Eleventh Circuit
U.S. District Court Southern District of Florida
U.S. District Court Middle District of Florida
Education
J.D., with honors, University of Florida College of Law, Order of the Coif
B.A. (English & Russian), University of Florida
Honors, Awards & Recognition
Martindale-Hubbell, AV Preeminent® Peer Review Rated
Florida Trend's Legal Elite, Commercial Litigation (2013)
Florida SuperLawyers, Business Litigation (2013)
Order of Coif, University of Florida College of Law
Book Award, Environmental Law, University of Florida College of Law
Book Award, International Law, University of Florida College of Law
Dean's List, University of Florida
Phi Beta Kappa, University of Florida
Phi Delta Theta Scholarship, University of Florida
Fellow, Criminal Law Council of Ten, University of Florida
Sigma Tau Delta National English Honor Society, University of Florida
Professional & Community Involvement
July 2016: Reappointed to 19th Judicial Circuit Judicial Nominating Commission for third consecutive term ending in 2019
SuperLawyer (Business Litigation), Florida SuperLawyers, 2015
Member, Judicial Nominating Commission, 19th Judicial Circuit, 2012-Present
Chairman (2012), Grievance Committee, 19th Judicial Circuit, Florida, Member (2009 – 2010)
Secretary (2011-2012), Treasurer (2010-2011), Executive Board, Justice Major B. Harding American Inns of Court (19th Judicial Circuit), Executive Board Member (2006 – Present)
Member, American Inns of Court, 2004 – Present
Past President, Martin County Bar Association, 2010-2011
President, Martin County Bar Association, 2009-2010
Vice President, Martin County Bar Association, 2008 – 2009
Treasurer, Martin County Bar Association, 2007 – 2008
Secretary, Martin County Bar Association, 2006 – 2007
Scholastic Committee Bar Association, 2010 – 2011
Chairman, Trial Lawyers Committee, Martin County Bar Association, 2005 – 2007
Chairman, Social Committee, Martin County Bar Association, 2004 – 2005
Chairman, Tennis Committee, Martin County Bar Association, 2010 – 2014
Board Member, Martin County Library Foundation, 2011-Present
Member, Rotary International, Stuart Chapter, District 6930, 2005 – Present
Published Works & Presentations
Publications
Read Published Article– "Is F.S. 732.703 Susceptible to a Constitutional Challenge by a Former Spouse Whose Claim for Benefits is Denied?" (Florida Bar Journal, Vol. 91, No. 5, May 2017)
October 2016: presented at the 19th Judicial Circuit Bench Bar Conference regarding negotiation and mediation techniques in business disputes and probate litigation
Florida Bar Association – YLD Perspectives, The Business Records Exception to the Hearsay Rule: Do Financial Institutions Get a Free Pass? (July 25, 2013)
Board of Contributors S. Fla. Daily Business Review, Social Media Shows Trademark Confusion (June 11, 2013)
Legal Rights Series, Martin Country TV (August 28, 2009)
Developments in Commercial Litigation, Florida Bar, 2000 – 2001
Mentoring Colleagues or Jerks, The Sidebar (2010)
Justice Teaching, Constitutional Issues (2007-2009)
In 20 Years, How Will The Public Perceive Our Protection, The Sidebar (July, 2009)
The Governor and The Great Florida Land Boom, The Sidebar (March 12, 2010)
What Can We Do About The Foreclosure Crisis (February 20, 2012)
Law Day 2009 By The People, For The People (2009)
Presentations
Speaker, Florida Bar Annual Convention, Business Litigation (July 2013)
Cases
Thanh Nguyen v. Tipsy Spa and Salon, Inc., 2012 WL XXXXXX (S.D.Fla. 2012)
Citizens for Sunshine, Inc. v. the School Board of Martin County, Florida, Sue Hershey, Laurie Gaylord and David Anderson, — So. 3d —- (Fla. 4th DCA 2012) (Appeal No. 4D12-2978 Pending)
Century Land Development, L.P. v. Weits, 2009 WL 252091 (S.D.Fla. 2009) (claims for constructive fraud, professional negligence, and breach of fiduciary duty against real estate broker and sales person related to $4.9 million purchase of vacant oceanfront property mis-advertised as a site where Plaintiffs could build a multi-unit development)
Lynn v. Martin County Marine Corp., 980 So.2d 536 (Fla. 4th DCA 2008) (shareholder's derivative action involving allegations of mismanagement, breach of fiduciary duty, civil theft, and fraud, in which the shareholders who filed the action subsequently sold their shares to a third party, calling into question the standing of the purchaser to continue to sue for the seller under the contemporaneous stock ownership rule)
State Farm Fire and Cas. Co. v. Steinberg, 393 F.3d 1226, 73 U.S.P.Q.2d 1424 (11th Cir. 2004) (insurance coverage dispute spawned by underlying lawsuit alleging misappropriation of confidential business information; misappropriation of customer list, infringement of title misappropriation of advertising ideas and misappropriation of style of doing business)
State Farm Fire and Cas. Co. v. Steinberg, 2003 WL 25730505 (S.D. Fla. 2003) (insurance coverage dispute spawned by underlying lawsuit alleging misappropriation of confidential business information; misappropriation of customer list, infringement of title misappropriation of advertising ideas and misappropriation of style of doing business
Innomed Technologies, Inc. v. Worldwide Medical Technologies, Inc., Sunburst Consulting, L.L.C.S. Roger Strickland, Jr., Eldon Mixon, and Cathy Mixon, Viasys Healthcare, Inc., a Delaware corporation, Jonathan S. Lee, JSL Consulting, Inc.
and Mixon Contracting, Inc., Case # 6:03-cv-68-Orl-28JGG (M.D.Fla. 2005) (action for patent infringement and trade secret theft related to medical device, involving allegations of manufactured evidence and fraud on the court)
Prior Affiliations

Associate, Gunster, Yoakley & Stewart, P.A