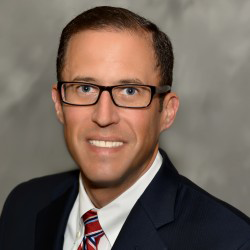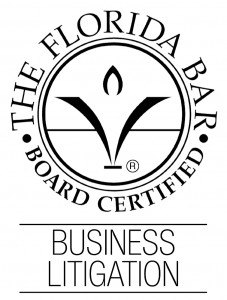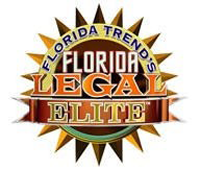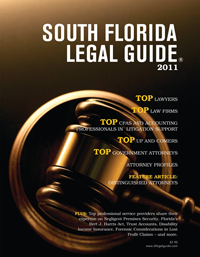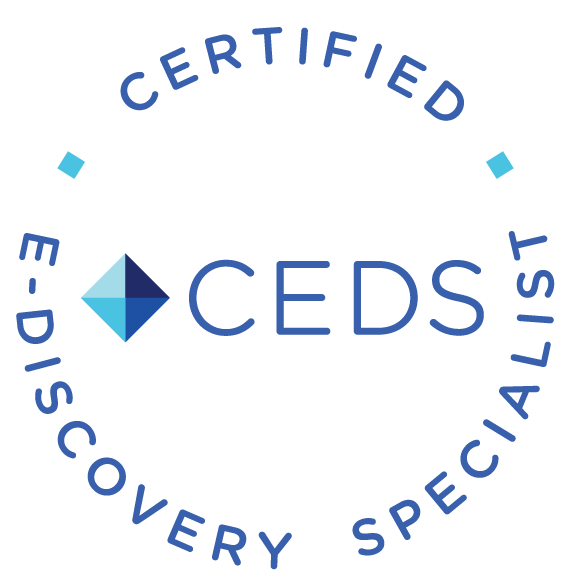 Gregory S. Weiss
Shareholders, Attorneys
Gregory S. Weiss is a shareholder in the Firm, focused on commercial, business, intellectual property and class action litigation. He represents clients under hourly, hybrid and contingency fee arrangements, and focuses on delivering value to clients in the most cost effective manner possible.
Mr. Weiss is a native of Palm Beach Gardens, Florida. He is a 1995 graduate of the University of Florida, where he completed the Army R.O.T.C. program and was commissioned a Second Lieutenant in the U.S. Army. He is a 1998 graduate of the University of Florida College of Law, where he served as the Chairman of the Justice Campbell Thornal National Moot Court Board and was selected to the Order of the Barristers. After graduating law school Mr. Weiss had the privilege to serve on active duty as an officer in the U.S. Army Judge Advocate General's Corps in the 82d Airborne Division, Ft. Bragg, North Carolina; U.S. Army Forces Command, Ft. McPherson, Georgia; and, the Defense Language Institute, Presidio of Monterey, California. As a JAGC officer Mr. Weiss served as a Trial Counsel (military prosecutor), Special Assistant U.S. Attorney and Operational Law Attorney/Law of War Advisor. In addition, Mr. Weiss completed a one-year deployment to Iraq during Operation Iraqi Freedom II, serving as the Chief of Military Justice for the 13th COSCOM in central Iraq. Mr. Weiss was awarded the Bronze Star Medal for his service in Iraq.
Mr. Weiss is a member of the Florida and California Bars, and is qualified to practice in the U.S. District Courts for the Southern, Middle and Northern Districts of Florida, U.S. Court of Appeals for the Eleventh Circuit, and the Southern and Central Districts of California. Mr. Weiss is Board Certified in Business Litigation by the Florida Bar.
Mr. Weiss currently is serving on the Florida Bar Business Litigation Board Certification Committee and the University of Florida College of Law Board of Trustees. Mr. Weiss has an AV Preeminent rating from Martindale Hubbell, a peer reviewed ranking which indicates the highest level of professional excellence. He previously served as President of the Martin County Bar Association, President of the UF Law Alumni Council and General Counsel for the Urban League of Palm Beach County. He also is an alumnus of the First Class of the Florida Bar Leadership Academy.
Education
University of Florida, B.A., (Major: Political Science, Minor: Economics) 1995
University of Florida College of Law (Juris Doctor) 1998
Honors, Awards & Recognition
Board Certified in Business Litigation by the Florida Bar 2015 to Present
AV Preeminent Rating, Martindale-Hubbell: 2011 to Present
Florida Trend Legal Elite 2011 to 2017 (Commercial Litigation)
Florida Super Lawyers – Business Litigation: 2013 to Present
South Florida Legal Guide's Top Lawyers (Commercial Litigation)
Certified E-Discovery Specialists – 2017
Top Young Attorneys in Florida, Wall Street Journal
Florida Rising Stars list, Florida Super Lawyers Magazine
Florida Bar Group Professionalism Award, South Florida Joint Civility Project, 2013
Outstanding Young Alumnus, University of Florida College of Law 2010
Pro Bono Award, MCBA 2009 – 2010
Professional & Community Involvement
Member, Florida Bar Business Litigation Board Certification Committee, 2016-2019
Appointed to Eleventh Circuit Judicial Conference for four-year term commending on January 1, 2017
Board of Trustees, University of Florida College of Law, 2014 – Present
Florida Bar Leadership Academy Fellow, 2013 – 2014
Martin County Bar Association President, 2012 – 2013
Martin County Bar Association President-Elect, 2011 – 2012
Martin County Bar Association Treasurer, 2010 – 2011
Martin County Bar Association Secretary, 2009 – 2010
Martin County Bar Association Chairman, Litigation Committee 2007 – 2008
Martin County Bar Association Chairman, Young Lawyer's Division 2006 – 2007
The Florida Bar 1999 – Present
The California Bar 2001 – Present
Supreme Court's Bar Admission Committee 2009 – 2011
The Florida Bar Code & Rules of Evidence Committee ("CREC") 2012 – 2015
Chairman, CREC Fast Track Subcommittee, 2014-2015
The Florida Bar Military Affairs Committee 2011 – 2012
University of Florida College of Law Alumni Council President 2010
University of Florida College of Law Alumni Council President-Elect 2009
University of Florida College of Law Alumni Council Secretary 2008
American Inns of Court 2006 – 2012
Palm Beach County Justice Association
Public Justice Foundation 2012
Palm Beach County Bar Association 2003 – Present
Urban League of Palm Beach County, General Counsel 2010 – 2012
Vice-Chairman, Justice Campbell Thornal National Moot Court Team
Finalist, Florida Bar Moot Court Competition
Semi-Finalist, National Criminal Procedure Moot Court Competition
Florida Cicerones
Published Works & Presentations
Donna Eng, Roy E. Fitzgerald III, and Gregory S. Weiss, Online Defamation: Do Hyperlinks Constitute Republication for Florida Defamation and Trade Libel Claims? Fla. B.J., Vol. 90, No. 5.
Gregory S. Weiss, Shannon Timmann and Michael Kranz, Beast of (Shifting) Burden: What Constitutes Undue Burden Sufficient to Shift ESI Production Costs Under Fla. R. Civ. P. 1.280?
Fla. B.J., Vol. 90, No. 1 January 2015, at 61.
October 21, 2016: Everything E-Discovery CLE-Rule 1.280(d) Isn't A Paper Tiger Yet
March 3, 2016: Palm Beach County Bar Association CLE regarding Pre-Trial Issues in Business Litigation, Panel Speaker for View from the Bench and Seasoned Business Trial Lawyers on Hot Topics in Business Litigation.
February 19, 2016: Annual Palm Beach County Bench-Bar Conference, Panel Speaker for Electronic Discovery in Commercial Litigation.
Presentation to Martin County Bar Association Trial Lawyers Committee
February 12, 2015, Jury trial strategies and lessons learned in Ashford et al. v. Nantucket
Post Mortem of an Estate Planning Malpractice Case
January 2015, Trial, Vol. 51, No. 1
A Litigation Paralegal's Guide to Case Management
October 16, 2014, Live Seminar, National Business Institute
Business and Corporate Law Update
August 8, 2012, Telecast Seminar – National Business Institute
Using Your Personal Injury Litigation Skills to Identify Business Torts
June 13, 2012, FJA Annual Convention Marco Island, FL
Business Litigator Greg Weiss Presents at Florida Justice Association Annual Convention
June 13, 2012
Joint Misadventure: When Joint Ventures Go Awry, Demand a Receiver
By: Greg Weiss and Dan Thomas
THE SIDE BAR – OCTOBER 2011
Defective Drywall Cases in 2011 and Beyond
November 8, 2011, Live Audiocast – Litigation Conferences
Local Class Action Litigator Lectures on Defective Dry Wall Lawsuits
November 8, 2011
Chinese Drywall Litigation and Insurance Coverage
August 17, 2010, Live Audiocast – Litigation Conferences
Chinese Drywall and Florida Statute 558
April 22, 2010, Palm Beach County Bar Association Annual Construction Law Section CLE, West Palm Beach, FL
Genesis of Chinese Drywall Problems and Litigation
April 22, 2010, Palm Beach County Bar Association Annual Construction Law CLE, West Palm Beach, FL