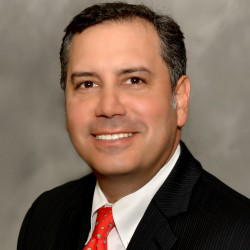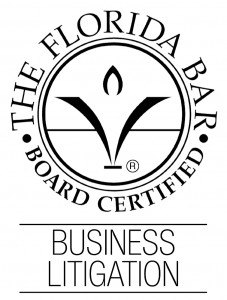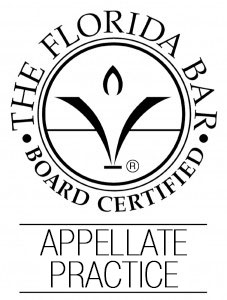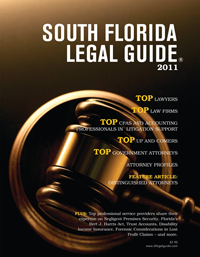 Alan B. Rose
Shareholders, Attorneys
Alan B. Rose is a Shareholder of the Firm. He concentrates his practice on the litigation of business disputes, including partnership and corporate shareholder disputes, contracts, securities and class actions, and bankruptcy and creditor's rights.
He is one of the founding shareholders of Mrachek, Fitzgerald, Rose, Konopka, Thomas & Weiss, P.A.
Practice Description
Complex Civil and Commercial Litigation, including:
Contract and Business Disputes;
Partnership and Corporation disputes, including:
— Shareholder's Derivative Actions;
Class Actions;
Professional Malpractice;
Securities Litigation
Bankruptcy and Creditor's Rights
Appeals in state and federal courts
Federal Court Admissions
United States Supreme Court
U.S. Court of Appeals for the Eleventh Circuit
U.S. Court of Appeals for the Seventh Circuit
U.S. District Court, Southern District of Florida
U.S. District Court, Middle District of Florida
U.S. Bankruptcy Court, Southern District of Florida
Board Certifications
Board Certified in Business Litigation, 2004-2019
Board Certified in Appellate Practice, 2015-2020
Education
University of Miami School of Law
Bachelor of Business Administration
Finance, magna cum laude, 1987
University of Miami
Juris Doctor, magna cum laude, 1992
University of Miami Law Review
Representative Experience
Represented restaurant and catering tenant in wrongful eviction jury trial against landlord and management company, resulting in $10.8 million verdict for our client. Read More
Represented defrauded real estate seller in bankruptcy and appellate courts in action against accounting firm and its insurer, resulting in affirmance of a $3.2 million judgment.
Handled securities arbitration for investor in a Madoff feeder fund against major brokerage firm which recommended the investment.  The case was settled on confidential terms.
Worked as appellate counsel on legal team defending a regional savings bank in a federal court class action brought against the bank on account of its alleged failure to comply with the Driver Privacy Protection Act, in the Eleventh Circuit and in a Petition for Certiorari to the United States Supreme Court.
Represented several AmLaw 100 law firms in defending separate legal malpractice claims against those firm.
Defended a regional law firm in a five-week jury trial against a malpractice action in which damages were sought in excess of $13 million.
Represented a Hospital District located in Volusia County, Florida to pursue its claim for legal malpractice against a regional Central Florida law firm. The was settled for $6 million.
Represented a beneficiary of an estate in litigation against the attorneys who drafted will, on grounds that they failed to properly draft documents and advise client's father.  The case was resolved confidentially.
Obtained reversal on appeal of jury verdict and a new trial for real estate development company in litigation brought by a former employee-shareholder.
Defended a national trust company in an action brought against it by the owner and operator of a series of television and radio stations for fraud and breach of contract in an alleged sale of stock managed by the trust company, including at trial in federal district court in Indianapolis; one appeal twice to the Seventh Circuit; and in defending against Petitions for Certiorari to the United States Supreme Court.
Represented the owner of an offshore gambling vessel in a lawsuit brought against it by the Florida Attorney General for offshore gaming activities and RICO violations. After an eight-day jury trial in Florida state court, the jury entered an award in favor of our client.
Represented a retired law firm partner seeking to recover substantial retirement benefits which withdrawing partners refused to pay.  After a four-day arbitration proceeding, the arbitrator ruled in favor of the Firm's client.
Represented former employee in litigation over trade secret and restrictive covenant matter which was arbitrated, and which resulted in an award in favor of client.
Represented sports agent in litigation with former employer over performance bonuses for recruitment and management of professional athletes in an arbitration proceeding in Michigan federal court and in an arbitration proceeding in Chicago.
Honors, Awards & Recognition
Order of the Coif
Omicron Delta Kappa
Beta Gamma Sigma
Board Certified by Florida Bar Board of Legal Specialization and Education:
— Business Litigation Law, 2004-2019
— Appellate Practice, 2015-2020
Best Lawyers in America, 2016-2017 (Listed In: Appellate Practice, Commercial Litigation-Real Estate)
Florida Trend Legal Elite 2016 (Litigation – Real Estate)
South Florida Legal Guide's 2015 & 2016 Top Lawyers (Listed In: Civil Litigation and Corporate and Business Litigation)
SuperLawyer (Business Litigation), Florida SuperLawyers, 2009-Present
Top Rated Lawyer in Appellate Law, ALM and Martindale-Hubbell™ (2013)
Martindale-Hubbell, AV Preeminent® Peer Review Rated
Top Lawyer – Civil Litigation, Corporate & Business Litigation, South Florida Legal Guide (2013)
Law Review, University of Miami
Professional & Community Involvement
United States District Courts – Southern and Middle Districts of Florida
— admitted 1993
United States Bankruptcy Court
— Southern District of Florida
United States Courts of Appeals, 11th Circuit
The Florida Bar
— admitted 1992
American Bar Association
Palm Beach County Bar Association
Published Works & Presentations
Published Works
February 19, 2016: Annual Palm Beach County Bench-Bar Conference, Panel Speaker for Electronic Discovery in Commercial Litigation.
Marine Pollution Claims, Columbia Journal of Law and Social Problems, 537 Vol. 9, 1973
Insurer's Options, LIV The Florida Bar Journal 5, p. 341, 1980
Agreements for Relief from the Automatic Stay, LXIX The Florida Bar Journal 4, pg 48 and Journal 5, p. 44, 1995
The Derivative Action Report: More Trouble Than It's Worth, LXXXVIII The Florida Bar Journal 2, p. 26, 2009
Cases
Appellate Decisions

Reported Case

Eco-Tradition, LLC v. Pennzoil-Quaker State Co., 137 So. 3d 495 (Fla. 4th DCA 2014)
Harris v. T.C. Brown Investment Group, Inc., 137 So. 3d 461 (Fla. 4th DCA 2014)
Creative Choice Homes XXXIII, Inc. v. Bank of America, N.A., 137 So. 3d 144 (Fla. 5th DCA 2014)
Bobyack v. Larkin, 134 So. 3d 1095 (Fla. 4th DCA 2014)
Smith v. Effective Teleservices, Inc., Case No. 133 So. 3d 1048 (Fla. 4th DCA 2014)
Pomfret v. Atkinson, 131 So. 3d 719 (Fla. 2013)
Mid-Continent Cas. Co. v. United Rentals, Inc., 62 So.3d 1173, 2011 WL 2135648, (Fla. 4th DCA 2011)
Pomfret v. Atkinson, 53 So.3d 413, 2011 WL 611823 (Fla. 4th DCA 2011), rev. pending, Case No. SC11-665 (Fla. 2011)
Princeton Homes, Inc. v. Virone, 612 F.3d 1324, 2010 WL 2990019 (11th Cir. 2010)
Sheet Metal Workers Local 28 Pension Fund v. Office Depot, Inc., 405 Fed.Appx. 384, 2010 WL 5071865 (11th Cir. 2010)
Princeton Homes, Inc. v. Morgan, 38 So.3d 207, 2010 WL 2292198 (Fla. 4th DCA 2010)
Parisi v. Miranda, 15 So.3d 816, 2009 WL 2168793 (Fla. 4th DCA 2009)
Conrad v. Young, 10 So.3d 1154, 2009 WL 1456720 (Fla. 4th DCA 2009)
Lynn v. Martin County Marine Corp., 980 So.2d 536, Case No. 4D07-4108 (Fla. 4th DCA 2008), reh'g denied, May 22, 2008
United HealthCare of Florida, Inc. v. Brown, 984 So.2d 583, 2008 WL 2261745 (Fla. 4th DCA 2007)
Sheres v. Genender, 965 So.2d 1268, 2007 WL 2935394 (Fla. 4th DCA 2007)
ProSpec, L.L.C. v. Mazzei, 963 So.2d 938, 2007 WL 2481009 (Fla. 4th DCA 2007)
Gunster, Yoakley & Stewart, P.A. v. McAdam, 965 So.2d 182, 2007 WL 2376658 (Fla. 4th DCA 2007)
James Kehoe, on behalf of himself and all others similarly situated, Plaintiff, v. Fidelity Federal Bank and Trust, Defendant, 2004 WL 1659617 (S.D.Fla. Jun 14, 2004) (NO. 03-80593-CIV-HURLEY), rev'd and remanded, Kehoe v. Fidelity Federal Bank & Trust, 421 F.3d 1209 (11th Cir. 2006), reh'g and reh'g en banc denied, 165 Fed.Appx. 854 (11th Cir. 2005), cert. denied, Fidelity Federal Bank & Trust v. Kehoe, 547 U.S. 1051, 126 S.Ct. 1612, 164 L.Ed.2d 353 (U.S. Mar 27, 2006)(memorandum opinion)
Graham v. Peter K. Yeskel 1996 Irrevocable Trust, 928 So.2d 371, 2006 WL 473738 (Fla. 4th DCA 2006)
LeNeve v. Via South Florida, L.L.C., 908 So.2d 530, 2005 WL 1750621 (Fla. 4th DCA 2005)
Boswell v. Boswell, 902 So.2d 844, 2005 WL 906189 (Fla. 4th DCA 2005)
Sarkes Tarzian, Inc. v. U.S. Trust Co. of Fla. Sav. Bank, 397 F.3d 577(7th Cir. 2005), reh'g and reh'g en banc denied (Mar 21, 2005), cert. denied, 546 U.S. 928, 126 S.Ct. 398, 163 L.Ed.2d 276, 74 USLW 3013 (U.S. 2005), on remand, Sarkes Tarzian, Inc. v. U.S. Trust Co. of Florida Sav. Bank, 2005 WL 1528235 (S.D. Ind. 2005), aff'd, 168 Fed.Appx. 108 (7th Cir. 2006)(unpublished), cert. denied, 547 U.S. 1200, 126 S.Ct. 2863, 165 L.Ed.2d 909 (U.S. 2006).
Atkins v. Topp Comm, Inc., 874 So.2d 626, 2004 WL 736129 (Fla. 4th DCA 2004), rev. dism., Case No. SC04-1449 (Fla. 2004)
PGA Property Owners Ass'n, Inc. v. Golf Villas II, 813 So.2d 256, 2002 WL 530538 (Fla. 4th DCA 2002)
Robbat v. Gordon, 771 So.2d 631, 2000 WL 1781452 (Fla. 4th DCA 2000)
Resort of Indian Spring, Inc. v. Indian Spring Country Club, Inc., 747 So.2d 974, 1999 WL 816976 (Fla. 4th DCA 1999)

Unreported

Lawlor v. Old Marsh Partners, Case Nos. 4D12-2073 and 4D12-3151, 128 So. 3d 811 (Fla. 4th DCA)(unpublished PCA)
Liberty Natural Products v. Hoffman, Case No. 4D12-913 (Fla. 4th DCA) (unpublished PCA)
Lexington Insurance Co. v. Rucks, Case No. 4D12-3553 (Fla. 4th DCA)
E.P. Kaufmann & Co. (USA) Inc. v. Kaufmann, 79 So.3d 35, 2012 WL 473457(Fla. 4th DCA 2012)(Unpublished PCA)
SP Sunvest Development, LLC v. Holiday Village of Sandpiper, Inc., 68 So.3d 248, 2011 WL 2853184 (Fla. 4th DCA 2011)(Unpublished PCA)
Isbell v. Bohrer, Case No. 4D12-1199 (Fla. 4th DCA 2012) (petition for writ of certiorari granted in part)
Wells Fargo Bank, N.A. v. Robert C. Furr, Case No. 4D12-1806 (Fla. 4th DCA 2012) (petition for writ of certiorari denied)
Midcoast Credit Corp. v. Griffin, 25 So.3d 1244, 2010 WL 292750 (Fla. 4th DCA 2010)(Unpublished PCA)
MDC Boca, LLC. v. TGC Boca GP, LLC, 983 So.2d 1160, 2008 WL 2513857  (Fla. 4th DCA 2008)(Unpublished) (PCA)
Peter K. Yeskel 1996 Irrevocable Trust v. Graham, Case No. 4D04-4488 (Fla. 4th DCA 2006)(unpublished PCA)
Ades v.Prudential Insurance Company of America, 947 So.2d 445, Case No. 4D06-1068 (Fla. 4th DCA 2006) (Table), reh'g denied (Jan. 2007), rev. dismissed, 953 So.2d 519 (Fla. 2007)

Pending

Gary Carroll v. Third Point, LLC, et al., Case No. 14-12018 (11th Cir.)
Embroidme.com, Inc. v. Travelers Property Casualty Co., Case No. 14-10616 (11th Cir.)
BVS Realty Pvt, Ltd. v. Allerd Charles Smith, et al., Case No. 4D14-0984 (Fla. 4th DCA)
Preben Olesen v. Lowndes, Drosdick, Doster, etc., et. al., Case No. 5D13-3829 (Fla. 5th DCA)
Prior Affiliations

Associate, Gunster, Yoakley, & Stewart, P.A 1992-2000
Law Clerk, Podhurst, Orseck, Josefsberg, Eaton, Meadow, Olin & Perwin, P.A. 1991-1992